The surprising effect of the pandemic: more audio than ever worldwide.
One of the most surprising effects of the pandemic on media consumption was the additional boost it gave to podcast use. Contrary to widespread fears that the lockdown and the drop in commuting would have dampened the audio media – radio, audiobooks and podcasts – the opposite happened, almost everywhere between March 2020 and today.
In Germany, a country already used to listen to the spoken word (audiobooks have always been popular here as well as in the European Nordics), the pandemic played a big role to increase the podcast listening audience beyond Gen Y and Gen Z. Thanks to podcasts covering the pandemic with the expertise of some of the most authoritative virologists, like Christian Drosten, Sandra Ciesek and later in 2021 Hendrik Streeck, many Germans approached podcasts for the first time.
You see this effect clearly when interrogating Google Trends for Germany and checking the last five years searches around the theme "podcast":
The same happened worldwide:
In this post, I collect data from different sources and collected between mid-2020 and May 2021 to summarize the podcast landscape here in Germany: the size of the audience, segmentation by behaviour and preferences, top players and content, plus a view on advertising acceptance and economics.
SOURCES:
---
Germany: a country that loves listening to the spoken word.
Like in most European Nordic Countries, audiobooks in Germany were already a thing long before iTunes introducing podcasts in the market. They were distributed on CD and often read by famous voices. It was mainly due to a culture that loves listening. Coming from Italy, I grew up in a country that, on the opposite, is predominantly visual and with less educated readers.
With smartphones and tablets in almost all pockets, not only web radio had its renaissance, but the spoken work thrived. Using audiobooks became easier, and commuters adopted them. Platforms strong in Germany like Audible or BookBeat have further sped up the growth of audiobooks.
For podcasts, the growth accelerated in 2019, when more and more German language podcasts were released. But 2020 was the year of the boom: nearly all newspapers and magazines, busy relaunching their websites and apps and shifting to more habit-forming products, started launching their daily, weekly or thematic podcasts.
They had in mind the success stories of The New York Times (The Daily) and The Washington Post (1619). A rich offer of podcasts in German was still missing. Now, less than two years after, the offer is huge both in formats and genre. Audiobooks and podcasts are a truly massive phenomenon involving nearly all generations. Listening has become an integral part of everyday life for millions of people. Younger people listen more often than average and are thus driving the success of the spoken word even further. Let's get to the numbers and explore how many, how much and who listens what in Germany, as of the first half of 2021.
The state of podcasting in Germany in 2021. Who, where, how much.
What do data and research say, in a nutshell?
Around 4 million people listened to podcasts or audio articles daily in 2020. Considering the growing offer of both media podcasts and audio versions of articles in newspapers apps, I expect this number to be higher now that we approach mid-2021.
More than podcasts. More radio, more music streaming, more everything listening.
The 50 million number of Germans listening to radio and music streams on the internet might seem impressive. The number of monthly sessions scored by Spotify at the end of 2020: over 200 million in Germany. If you sum up Spotify with online radios and other players, you get an absolute record for the last Quarter of 2020: +26% on the previous quarter, with over 500 million streaming sessions of web radio, music streaming and spoken word.
A portrait of podcast listeners by age group, listening time and intensity of use.
Who are the active podcast listeners? Among the ca. 11 million people that listen to podcasts weekly, the majority are less than 30 years old, and they mostly consume entertainment, comedy and music podcasts.
However, 50% of active listeners are between 30 and 59 years old. They represent, so to say, the most interesting audience for news publishers, since potentially fit to convert into news subscribers or even paying listeners.
Average weekly listening time:
Also interesting is the growth rate among specific demographic segments. The biggest growth in 2020-2021 over the previous years happened among women, people 50+ and people with an average education (no bachelor, no master).
Motivations and behaviours. Segmenting listeners and explore why, how and what they listen to.
The most recent research about podcast listeners has been carried out by Pilot Germany in March 2021: it is a study on 10.000 participants, the biggest carried out in German so far with a focus on motivation and context of podcast listening in the country.
Different age groups listen to different genres but have at least one in common.
Younger listeners (under 25) prefer comedy, while older listeners aged 55+ prefer news. Across all age groups, the most popular topics for German listeners are society (36 per cent), comedy (33), news (27), crime (22), sports (21) and business (18). Interview and talk formats are the most popular overall, with 73 per cent of users.
As of context and motivation, the Pilot study breaks down the podcast listeners into four psychographic segments:
SITUATIONAL RESONANCE Users in the Situational Response segment want to use well their time or bridge boredom. In this segment, podcasts are listened to with above-average frequency while doing housework – regardless of gender.
THEMATIC RESONANCE The motive of Thematic Resonance is especially pronounced among infrequent podcast users and helps to discover or delve into new topics. The genres news, politics and science are accordingly listened to most often.
PERSONAL RESONANCE In the self-resonance segment, people listen to podcasts to relieve stress or negative thoughts, but also for motivation and goal achievement. Music plays an above-average role here.
SOCIAL BELONGING The motive of social resonance represents the smallest segment – respondents listen to podcasts to feel part of a community or to get to know a public person from a new side.
Contexts and situations. The impact of the pandemic.
More studies both in 2020 and 2021 have investigated the different contexts where people listened to podcasts. Since the first lockdown, listening at home has become the prevailing context, but it will not change a lot in the next months.
Germans have discovered podcasts as a more intimate way to learn, get information and be entertained than keeping the TV set on or listening to traditional radio. That includes all spoken-word formats and audiobooks.
Preferred and most used podcast genres.
Comedy and satirical podcasts come first among the younger, but society, science and interviews come second. Also in the segment 14-29, the work by news media in Germany during 2020, and by some scientists like the above mentioned Christian Droste, were successful. Politics is still a thing for the 50+ years age group, but in this 2021 dominated by the Federal Elections, political podcasts are getting new listeners month after month.
Science and scientific journalism are an interesting domain that encompasses some of the most popular podcasts and YouTube series in Germany. Names like Mai Thi Nguyen-Kim, appointed with the Federal Cross of Honor for the divulgation work done to educate the younger audience on the Coronavirus, show that both podcasting and YouTube can be the best way to go in-depth and provide truly informational content, free from polarisation and counteracting effectively the social media disinformation.
The players. A "spotified" landscape, maybe.
While the most mature market, the USA, has still a preference for the iTunes podcast platform – many of us know the word podcast from Apple (in my case, I downloaded my first podcast from iTunes in 2009), Europe is the domain of Spotify. Almost 40% of active podcast listeners in Germany rely on Spotify, and around 30% in the UK.
However, Germany is also an example of media houses and publishers committed to attract and keep podcast listeners on their apps and websites, where they can drive registration and subscriptions. Among the other platforms in Germany, Audible is worth mentioning: they come from audiobooks, a media type that has deep roots in Germany. Audible German listeners, slightly older, are also consuming podcasts there (mostly fiction series).
In Germany, Spotify is "the" platform for music listening among millennials, so it has an impressive audience base that belongs to the demographics with the highest affinity to podcasts. Consider this: in Q1 2021 Spotify scored over 200 million user sessions, vs the 173 million sessions accumulated in the same period by the top-50-Web radio channels. Spotify offered to their audience over 50.000 German language podcasts (in 2018 they were less than 2.000).
But there is one other striking number here: among the older podcasts listeners, often relatively new to this media type, the State-owned TV ARD plaid a pivotal role to educate audiences and promote an impressive offer powered by its national and regional newsrooms. Again, I need to mention again the Corona Info Podcast with Christian Droste: the second most listened podcast in 2020, produced by one of the regional stations of ARD. For people older than 50, the ARD audio library (the ARD Audiomediathek) is the primary source for listening.
Advertising? Well accepted and well paid.
Podcast monetisation models are evolving, but the primary source of revenues is advertising, in all its formats – spot before or after the podcast episode, native ads and sponsorship messages read by the host.As of the Pilot Study 2021, advertising in the podcast environment is comparatively well accepted:
54 per cent do not feel disturbed at all, or only rarely by audio spots
Native host advertising is also well received by 53 per cent.
It is striking that the acceptance of advertising increases with the frequency of use: For heavy users, advertising in the podcast is less problematic than for light users (58 per cent vs. 49 per cent).
The duration of podcast advertising also has a significant influence on its acceptance: the shorter the spots, the more popular they are. With audio spots, the creative design also has a positive effect on the acceptance of the advertising, and with native host advertising, listeners like it when the speaker is having fun.
About the economics of podcast advertising in Germany.
The data collected by Altman Solon reveal that podcast advertising in Germany sells at a significantly higher CPM price than in the USA and much better than other media and channels: in the US, average podcast CPMs range between $18 (30-second ads) and $25 (60-second ads); in Germany, podcast CPMs range between €55-80.
These CPMs are higher–often significantly–than those for other media, including TV, radio, and social media. However, advertising personalization and engagement of podcasts makes them a promising medium for media companies.
Conclusions.
The range of podcasts in Germany is now immense and comparable to the English language markets.
In the last 18 months, the newspapers and public media, but also private TV networks like RTL and ProsiebenSat1 have invested in developing both formats and their distribution platforms: the ARD Mediathek is leading, but also the RTL-powered Audio Alliance is scoring every month new records (in January 2021, seven million sessions). There is life beyond Spotify. ProSiebenSat1 has launched its FYEO platform, and it is growing it with originals.
There are no over-regional newspapers without podcasts (each episode of the Süddeutsche Zeitung News Podcast has been downloaded over 20.000 times ), as agency networks like the RND Redaktion Netzwerk Deutschland. Der Spiegel is investing both in podcasts delivered via its app and in paid podcasts in partnership with Audible.
A case study per se is the media, journalistic startup Media Pioneer, whose audience and subscription growth strategy relies on two pillars: newsletters (some of the best-written you'll find around) and podcasts (short versions are free for all, while the long-form complete versions are reserved to the paying subscribers).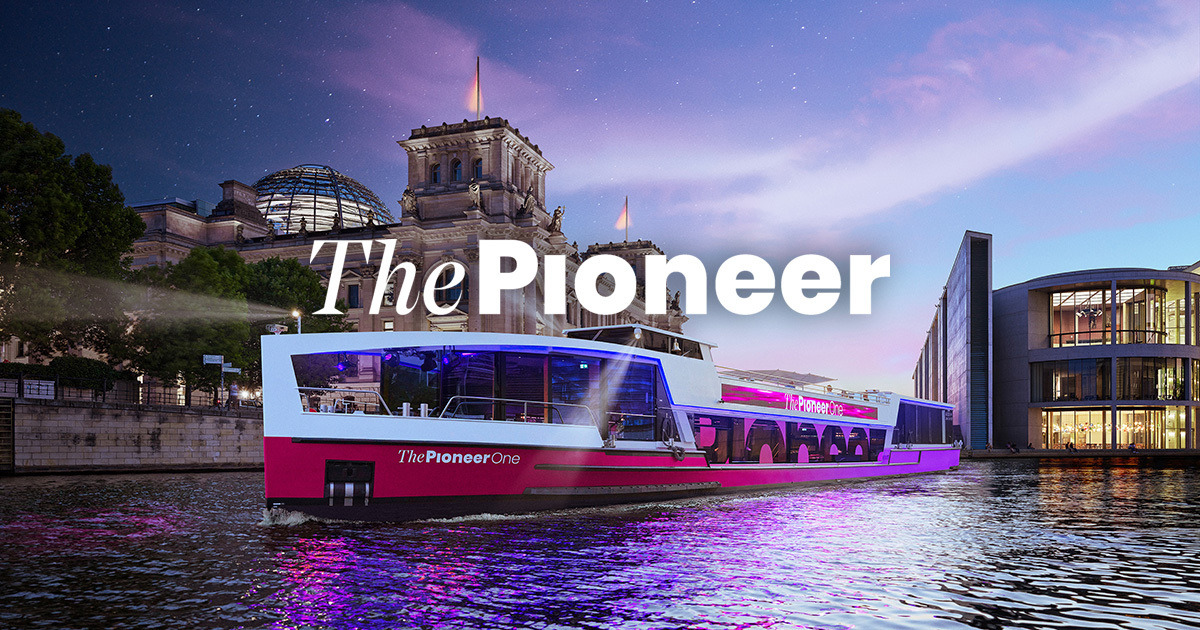 What strikes when looking at the most recent podcast rankings at iTunes, Spotify and Google, is that after longer than one year, the Coronavirus Podcast, a long-form, 30+ mins long podcast, is still a top reference for anyone, including me, looking for guidance during these times.
---
Addendum: top podcasts in Germany, May 2021.
Das aktuelle Podcastranking auf iTunes:
Spotify-Podcast charts im Mai – 26.05.2021
Das aktuelle Podcastranking auf Spotify:
Podcasts – der Podcast
---